"I hate it when people are blunt about things, I prefer to view things through rose-tinted glasses. ♥ If you don't have something nice to say, keep it to yourself! :)"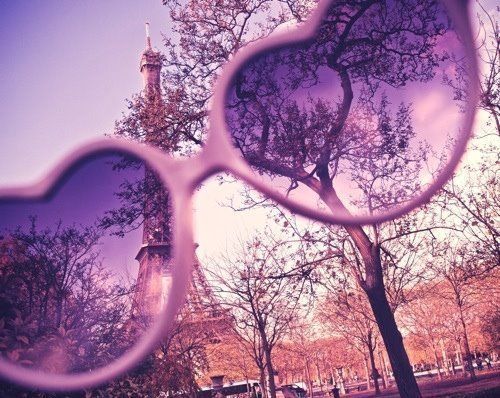 I post a lot of random photos on my
Facebook page
. Sometimes cutesy things, fashionable things, just whatever interesting things I see and want to share. Sometimes I'll post one to go with a thought I have. The above photo and quote are a recent one I did and I wanted to write a bit about the backstory to it.
I'm a very positive person most days, but like any human being I have my ups and downs. For the most part though I have a very positive outlook on life and like seeing the good in things and people. A situation happened to me last week that made me quite upset. I'm a very passive person so I usually laugh or shrug things off, but sometimes the way people behave just surprises me.
I appreciate people having an opinion and everything, but sometimes I think when a person is very blunt about things it's not an endearing trait but to me it just screams bad manners and rudeness. I recently updated my profile picture on Facebook thinking nothing of it other than I liked the pic and wanted it as my profile picture. A few days later someone that I know commented to me about it in person. This person went off about it for quite a bit and said they thought I looked weird in the picture, I had my hand in a funny position and basically just kept tearing it up. I kind of just laughed it off like I always do but deep down it really did hurt my feelings.
It surprised me how someone can be so rude to my face, and flat out tell me things like that. I love living in my rose-tinted world where I think everyone loves me! haha! But in all seriousness if someone has an opinion like that of me, why can't they just keep it to themselves? Do they think they are doing me a favor by being brutally honest with me? It's funny, when you look at the big picture about this you might think "It's just a profile picture comment." But, to me it was hurtful and I just want to send the message out there to remind people "If you don't have anything nice to say, don't say anything at all."
Maybe if we all put on rose-tinted glasses every now and then the world would be a happier place. Well, at least my happy little bubble thinks that. :)